Warning
: Illegal string offset 'box_post_keywords' in
/www/wwwroot/www.hdrit.com/wp-content/plugins/seo-smart-links-Pro/seo-smart-links-business.php
on line
462
Warning
: Illegal string offset 'box_post_keywords' in
/www/wwwroot/www.hdrit.com/wp-content/plugins/seo-smart-links-Pro/seo-smart-links-business.php
on line
462
Warning
: Illegal string offset 'box_post_keywords' in
/www/wwwroot/www.hdrit.com/wp-content/plugins/seo-smart-links-Pro/seo-smart-links-business.php
on line
462
Warning
: Illegal string offset 'box_post_keywords' in
/www/wwwroot/www.hdrit.com/wp-content/plugins/seo-smart-links-Pro/seo-smart-links-business.php
on line
462
Warning
: Illegal string offset 'box_post_keywords' in
/www/wwwroot/www.hdrit.com/wp-content/plugins/seo-smart-links-Pro/seo-smart-links-business.php
on line
462
Warning
: Illegal string offset 'box_post_keywords' in
/www/wwwroot/www.hdrit.com/wp-content/plugins/seo-smart-links-Pro/seo-smart-links-business.php
on line
462
Warning
: Illegal string offset 'box_post_keywords' in
/www/wwwroot/www.hdrit.com/wp-content/plugins/seo-smart-links-Pro/seo-smart-links-business.php
on line
462
Warning
: Illegal string offset 'box_post_keywords' in
/www/wwwroot/www.hdrit.com/wp-content/plugins/seo-smart-links-Pro/seo-smart-links-business.php
on line
462
Warning
: Illegal string offset 'box_post_keywords' in
/www/wwwroot/www.hdrit.com/wp-content/plugins/seo-smart-links-Pro/seo-smart-links-business.php
on line
462
Warning
: Illegal string offset 'box_post_keywords' in
/www/wwwroot/www.hdrit.com/wp-content/plugins/seo-smart-links-Pro/seo-smart-links-business.php
on line
462
Warning
: Illegal string offset 'box_post_keywords' in
/www/wwwroot/www.hdrit.com/wp-content/plugins/seo-smart-links-Pro/seo-smart-links-business.php
on line
462
Warning
: Illegal string offset 'box_post_keywords' in
/www/wwwroot/www.hdrit.com/wp-content/plugins/seo-smart-links-Pro/seo-smart-links-business.php
on line
462
Warning
: Illegal string offset 'box_post_keywords' in
/www/wwwroot/www.hdrit.com/wp-content/plugins/seo-smart-links-Pro/seo-smart-links-business.php
on line
462
Warning
: Illegal string offset 'box_post_keywords' in
/www/wwwroot/www.hdrit.com/wp-content/plugins/seo-smart-links-Pro/seo-smart-links-business.php
on line
462
Warning
: Illegal string offset 'box_post_keywords' in
/www/wwwroot/www.hdrit.com/wp-content/plugins/seo-smart-links-Pro/seo-smart-links-business.php
on line
462
Warning
: Illegal string offset 'box_post_keywords' in
/www/wwwroot/www.hdrit.com/wp-content/plugins/seo-smart-links-Pro/seo-smart-links-business.php
on line
462
Warning
: Illegal string offset 'box_post_keywords' in
/www/wwwroot/www.hdrit.com/wp-content/plugins/seo-smart-links-Pro/seo-smart-links-business.php
on line
462
Warning
: Illegal string offset 'box_post_keywords' in
/www/wwwroot/www.hdrit.com/wp-content/plugins/seo-smart-links-Pro/seo-smart-links-business.php
on line
462
Warning
: Illegal string offset 'box_post_keywords' in
/www/wwwroot/www.hdrit.com/wp-content/plugins/seo-smart-links-Pro/seo-smart-links-business.php
on line
462
Warning
: Illegal string offset 'box_post_keywords' in
/www/wwwroot/www.hdrit.com/wp-content/plugins/seo-smart-links-Pro/seo-smart-links-business.php
on line
462
Warning
: Illegal string offset 'box_post_keywords' in
/www/wwwroot/www.hdrit.com/wp-content/plugins/seo-smart-links-Pro/seo-smart-links-business.php
on line
462
Warning
: Illegal string offset 'box_post_keywords' in
/www/wwwroot/www.hdrit.com/wp-content/plugins/seo-smart-links-Pro/seo-smart-links-business.php
on line
462
Warning
: Illegal string offset 'box_post_keywords' in
/www/wwwroot/www.hdrit.com/wp-content/plugins/seo-smart-links-Pro/seo-smart-links-business.php
on line
462
Warning
: Illegal string offset 'box_post_keywords' in
/www/wwwroot/www.hdrit.com/wp-content/plugins/seo-smart-links-Pro/seo-smart-links-business.php
on line
462
Warning
: Illegal string offset 'box_post_keywords' in
/www/wwwroot/www.hdrit.com/wp-content/plugins/seo-smart-links-Pro/seo-smart-links-business.php
on line
462
Warning
: Illegal string offset 'box_post_keywords' in
/www/wwwroot/www.hdrit.com/wp-content/plugins/seo-smart-links-Pro/seo-smart-links-business.php
on line
462
Warning
: Illegal string offset 'box_post_keywords' in
/www/wwwroot/www.hdrit.com/wp-content/plugins/seo-smart-links-Pro/seo-smart-links-business.php
on line
462
Warning
: Illegal string offset 'box_post_keywords' in
/www/wwwroot/www.hdrit.com/wp-content/plugins/seo-smart-links-Pro/seo-smart-links-business.php
on line
462
Warning
: Illegal string offset 'box_post_keywords' in
/www/wwwroot/www.hdrit.com/wp-content/plugins/seo-smart-links-Pro/seo-smart-links-business.php
on line
462
Warning
: Illegal string offset 'box_post_keywords' in
/www/wwwroot/www.hdrit.com/wp-content/plugins/seo-smart-links-Pro/seo-smart-links-business.php
on line
462
Warning
: Illegal string offset 'box_post_keywords' in
/www/wwwroot/www.hdrit.com/wp-content/plugins/seo-smart-links-Pro/seo-smart-links-business.php
on line
462
Warning
: Illegal string offset 'box_post_keywords' in
/www/wwwroot/www.hdrit.com/wp-content/plugins/seo-smart-links-Pro/seo-smart-links-business.php
on line
462
Warning
: Illegal string offset 'box_post_keywords' in
/www/wwwroot/www.hdrit.com/wp-content/plugins/seo-smart-links-Pro/seo-smart-links-business.php
on line
462
Warning
: Illegal string offset 'box_post_keywords' in
/www/wwwroot/www.hdrit.com/wp-content/plugins/seo-smart-links-Pro/seo-smart-links-business.php
on line
462
Warning
: Illegal string offset 'box_post_keywords' in
/www/wwwroot/www.hdrit.com/wp-content/plugins/seo-smart-links-Pro/seo-smart-links-business.php
on line
462
Warning
: Illegal string offset 'box_post_keywords' in
/www/wwwroot/www.hdrit.com/wp-content/plugins/seo-smart-links-Pro/seo-smart-links-business.php
on line
462
Warning
: Illegal string offset 'box_post_keywords' in
/www/wwwroot/www.hdrit.com/wp-content/plugins/seo-smart-links-Pro/seo-smart-links-business.php
on line
462
Warning
: Illegal string offset 'box_post_keywords' in
/www/wwwroot/www.hdrit.com/wp-content/plugins/seo-smart-links-Pro/seo-smart-links-business.php
on line
462
Warning
: Illegal string offset 'box_post_keywords' in
/www/wwwroot/www.hdrit.com/wp-content/plugins/seo-smart-links-Pro/seo-smart-links-business.php
on line
462
Warning
: Illegal string offset 'box_post_keywords' in
/www/wwwroot/www.hdrit.com/wp-content/plugins/seo-smart-links-Pro/seo-smart-links-business.php
on line
462
hdr for mac,To get latest windows v.5 running on intel MAC we would suggest you to use wineskin and the latest windows trial version. You don't need any other commercial software to make it run on intel MAC.
The step by step guide is here:
If the above works for you with the trial, you can then register the Windows version and receive windows reg. code you will enter in the wineskin version on your MAC.
Prepared virtualized version. (based on v.4)

This virtualized MAC version has been done by Codeweavers embedding their Crossover with the windows 4 version of DPHDR. As such you don't need anything else to run it on MAC, yet it is still basically a windows application.
If you run Windows OS on MAC by using VMware Fusion, Parallels or Bootcamp we would strongly recommend you get the windows version.
If you don't run or don't want to run Windows on your MAC here is a download for MAC of our virtualized application. hdr for mac,However, please try it first before purchasing. Some people like it, some don't.
Tiger and Leopard version: Dynamic-PHOTO HDR4 (OSX) (51 MB)
Snow Leopard version: Dynamic-PHOTO HDR4 Snow Leopard (OSX) (56MB)

To purchase the prepared virtual MAC version for $55 click here. (If you still decide to get rather windows version later, not a problem, send us a message, it was a technical issue to have two reg. codes, not a plot to make you pay twice)
Please try the software first!
There are some differences in our virtualized MAC version from a normal MAC workflow:
DPHR having its roots on Windows, may be a bit confusing for the MAC users.
Please read the MAC user workflow.
Native "lite" MAC versions :
Those lite versions will work only as a pseudo HDR until we come with a full native port (not there yet)
Dynamic Light, iPAD, iPhone, MAC Version
We managed to squeeze the whole Pseudo HDR part from DPHDR into low cost IOS/MAC versions and we are quite pleased with the result. You can create an image that rivals anything "HDR" on iPAD/iPhone/MAC but with the simplicity of single image (you can also use the build-in Camera on iPhone and iPad2). We split the app to two versions: Dynamic Light for iPhone and DynaLight HD for iPad and Dynamic Light for MAC. (this was necessary for technical reasons)
For iPAD here and for iPhone here. Dynamic Light for MAC here.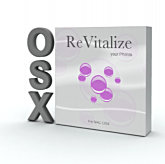 Revitalize, our first native MAC app in AppleStore.